Sick is a breathtaking theater performance –written and performed by Elizabeth Kenny in collaboration with John Kazanjian. This true story of Elizabeth's harrowing journey down the rabbit hole of misdiagnosis and medication is a fearless and unsentimental testament to our ability to find ourselves, even in the darkest conditions.
Elizabeth was a healthy thirty-two year-old woman who went to the doctor for a common ailment. A year and a half later, she was being escorted by hospital orderlies to a coffee shop along with the rest of the level 5 patients from the psych ward. Her gripping—and often hilarious—story unfolds into a visceral, penetrating look at one patient's collision with the medical industrial complex. It investigates how the intricate threads woven between healthcare providers, pharmaceutical makers, insurance companies, and medical educators unknowingly conspire to undermine patient care. This is the story of everyone trying hard to get it right…but getting it wrong anyway.
The play was expected to run three weeks in Seattle; it ran three full months, selling out New City Theater night after night. After the run, Elizabeth was honored to be nominated for Gregory Awards for Outstanding Actress and Outstanding Playwright and to win Gypsy Rose Lee Awards for Excellence in the Production of a Play, Excellence in Local Playwriting, and Excellence in Performance as a Lead Actress.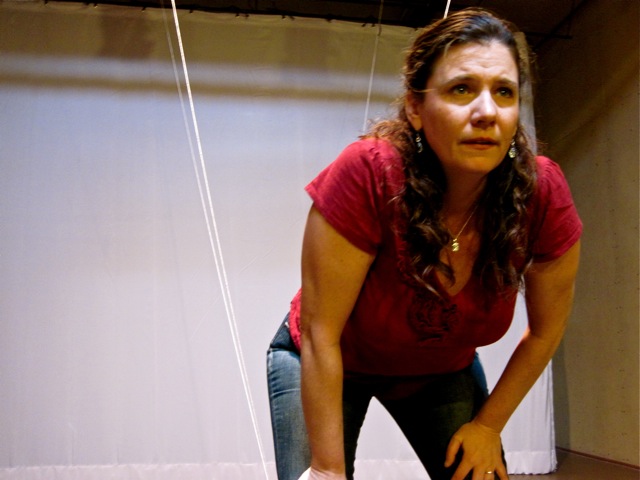 Sick Performances
New City Theater, Alternatives 2011 Conference, National Empowerment Center Conference 2011, Seattle Solo Performance Festival, Whitman College, Seattle University, Boston University, Seattle Dermalogica Society, National Empowerment Center Denver, National Empowerment Center Boston, Vermont Psychiatric Survivor Conference, Anchorage Alaska Soteria House, Alternatives Conference Portland, Western Massachusetts Recovering Learning Center, Advocacy Unlimited/Tovio.